By Pooja Pant
Women are dying during and after childbirth. More than 800 people have committed suicide in these days of lockdown. Men died during the long walk back to their villages. People are dying from hunger slowly. The quarantine facilities built by the government are spreading covid instead of helping to control it. Daily wage workers are dying in the streets.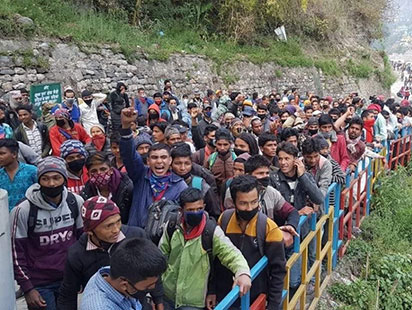 Migrant workers are stuck with no help from any government. How they will feed themselves in a land away from their own – with no jobs doesn't concern the government. Dead bodies were waiting in line to come back home for the final rites – they are now being cremated wherever they died. Does anything about the fate of the citizens concern our government? Or are they just too busy drawing new maps, making new laws that put an end to our privacy, fighting about who gets to be prime minister next, trying to figure out how to lap up the millions of dollars that was supposed to help people? We citizens; sit at home silently waiting for our deaths while we let these parasites feed on our blood.
We all feel a little down. A little overwhelmed. A little anxious. A little creative some days and an absolute dry spell on other days. A little hard to focus.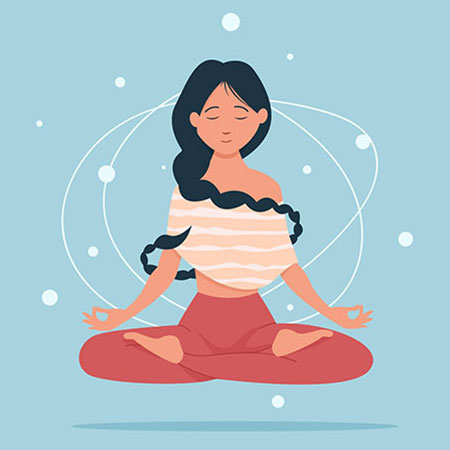 Corona days have tested us all in many ways. It has made us think, reflect and see things in our homes and communities that maybe had been easier to ignore before. It has made us slow our pace and listen to birds sing. It has forced us to think about how we feel, what we see, how we have been tested and how we can come out of this stronger than ever before. It has clearly shown us the class and gender differences in our society. For some, these days have been about how to beat hunger and for some, these days have been about learning how to cook better. For some, these days have become quality time with their families and for some, these days means trying to stay out of people's ways to avoid getting hurt. 
Personally, at any given time I can feel both very vulnerable and strong. It has made me think a lot – about what is really important in life. It is a time of tests, stress and just trying to be in the present. Not thinking about the future or the past. Not thinking about what was and what will be but what is. In the beginning, all I could think about was how this will soon pass and I can return to life as I knew it and had planned and wanted it to be like. But now, all those ideas and thoughts are gone. There is no such thing as normal. There is no future. 
I wanted to see the sky and fly;
if not in reality then in my imagination.
But I couldn't.
My 2-year-old has taught me a lot, most importantly, the value of  living in the present. For her, there is no tomorrow. She does not hold on to ideas of the past. There is only NOW. What she wants changes from moment to moment. And she lives gregarious in that present. The circumstances around her does not matter. As long as she is mentally or physically stimulated, all is good around her.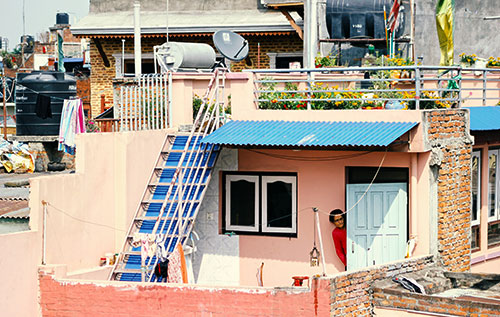 I have spent many days feeling utterly claustrophobic. The house I call home currently is in the middle of Kathmandu, literally a 2-minute walk from Kathmandu Durbar Square. While it definitely has its perks of being in the middle of the city, there are also aspects that are not all that. One of the most blatantly glaring minuses of my home during the lockdown is the crowded space that we share. All the houses are adjoined to one another and when I go to the rooftop for some space and air, I realize that my sky is totally divided. I do not have access to an absolute open sky. I cannot see the horizon. There are taller buildings that block my sky. It trapped me. I choked. I wanted to see the sky and fly; if not in reality then in my imagination. But I couldn't. I kept crashing onto one building or another. Some days it has been truly horrible. 
Unable to bear it anymore, one day, I went for a walk (of course, wearing a mask and maintaining physical distance). I saw a friend who is also a neighbor and remembered that he has a nice bicycle. I asked to borrow his bicycle and finally after inflating the tyre, I held a bicycle handle after 3 years. After living in Amsterdam for 7 years, I used to be an absolute bicycle fiend. I came back to Nepal and everyone I knew, knew me as the woman who cycled around crazy Kathmandu traffic.
 'Buy a scooter.' 
'Come On, you lived in Europe and you don't even have a car.' 
'What will people say? You ride a bicycle and get to places in your dusty clothes and grimy face? All sweaty'
So many comments from family followed my bicycling habit. But one fine day, 3 years ago I went to the gynecologist and he said to me "You are pregnant. Now the first thing I want you to do is dump the bicycle." I was shocked. "Why? In Amsterdam women with huge bellies go around on their bicycles. Why can't I?' I asked him. 
He looked at me. 
"Look around you. Does this look like Amsterdam? Do the roads look like Dutch roads? Does the horrendous dust and traffic look like Dutch conditions? Listen to me. Do not ride your bicycle. Do not even ride scooters or motorbikes if you want your baby to be safe".
And this put an end to my bicycling. 
So in the midst of uncertain times of pandemic COVID-19, I renewed my friendship with an old friend – a Giant bicycle! 
This was what got me out of my feeling of being restrained. I rode. I felt the wind through my hair. I experienced empty roads of Kathmandu with Jacaranda flowers paving my path. I felt free. I finally felt alive again. 
The pandemic has forced us indoors. Face to face with ourselves. For those who have indoors – these doors, windows and walls have made us claustrophobic at times and safe at other times. For those who have no indoors – this world has once again shown them how brutal it can be.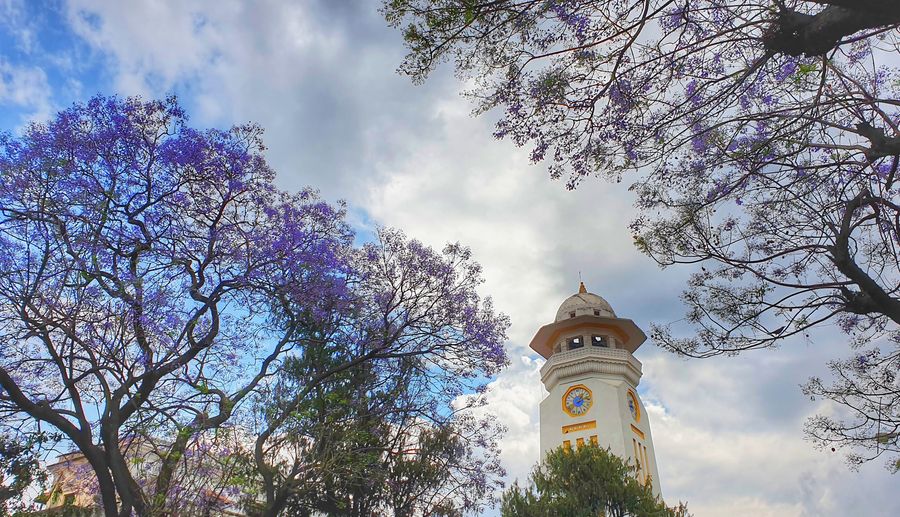 ***