My lockdown started from 23 May, a day before the official lockdown started. We were already going under self – isolation and had decided to work from home until the situation of COVID-19 calms down. I wasn't really happy with the decision as I didn't have much to do staying at home and I knew that I would be doing more of my household work instead of my office work. But we didn't have any other choice. I didn't take the lockdown that seriously, not in the sense that this virus is not dangerous but I wasn't expecting millions of deaths in the world. It is really disappointing to see the so called leaders doing absolutely nothing other than talking bullshits and expanding this lockdown and having no plans on what to do next. It's really hard to avoid news about corona virus and it's information as it has flooded the internet.
"It is not a good quality for a woman to get up after the sun rises"
My lockdown days started like every other day. I would get up, do puja, cook, eat and do the dishes. I would have some free time but then I was too confused on what to do as I had only a couple of hours for myself and I would have to start making dinner again. We have 6 cows and my mum is busy working in the cowshed, my dad gets busy with gardening and farm work. I am the only one left at home. I started drawing, gardening and planting flowers, whenever I was free. Watching movies and listening to music has always been the thing I do while working and they've been very helpful for me to get engaged with the works.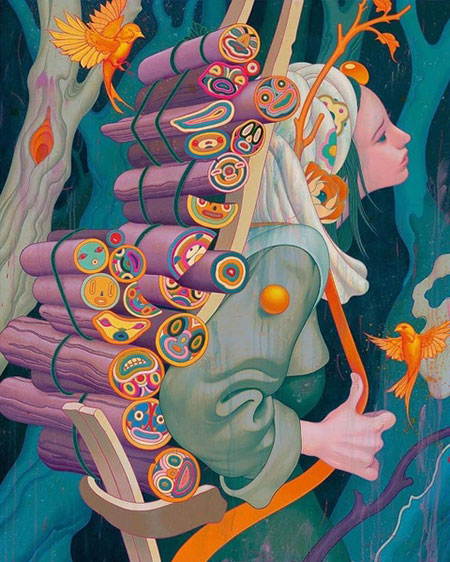 Getting up early has always been one of the most difficult things for me and unfortunately my parents hate it. They keep scolding me for not being able to do puja before the sun rises. "It is not a good quality for a woman to get up after the sun rises", they always say.
I really don't understand why traditional Nepali parents don't think doing puja and cooking as a job. They think it's something that takes least effort or no effort at all. I spend my whole morning doing this everyday but have never been appreciated for it. It kinda sucks that you spend your time doing something and people don't even acknowledge it.
My family started treating me bad and verbally abusing me for not being able to work hard. I ended up locking myself in my room for days, not talking with anybody at my home and not working at all. During this lockdown I have been happy, sad, mad, broken, disappointed, depressed, frustrated, excited, lost. In other words, I have felt emotions that I never felt before. I've realized how important it is to spend some time with your own self and understand things that other people don't understand. I've been drawing, listening to music, talking with loved ones and walking into nature to revive myself. I fall and I rise and I'm happy that I've been able to live my life. I've also been feeling lucky that I live in a place where I can breathe fresh air and wake up with the sounds of birds chirping outside my balcony. I also feel lucky to have a family, a family that doesn't understand me at all, but at least I have a family. I also feel grateful to have someone who loves and supports me and wouldn't let me go despite my trauma induced stupidity and the chaos that comes with it.
This virus would disappear and of course all the negative viruses in humans if possible.
Having random chats with friends and extended families has also helped me. I also really like having meetings with my colleagues even though internet connection is terrible and  I don't hear half of the conversations we make. It has been very helpful that we have been able to continue doing some work during this pandemic.
Once I watched one of Trump's videos where he says," One day it'll disappear like a miracle." I don't really like him but I really hope this wish comes true, this virus would disappear and of course all the negative viruses in humans if possible. This thing might have brought chaos and turned the world upside down but it has also made us affectionate towards other beings. A lot of us have started empathizing and caring about other people. It is also a shame that we humans have to go through hard times to know how important it is for us to stay together with love and care.
***