By Aparna Singh
It all started with an announcement on March 24 at around 8pm that there was going to be a nationwide lockdown. No one knew what it was going to look like and how long it would go on for. The first few days felt good. After all, who doesn't enjoy a long weekend?
I binge watched pretty much all the pandemic movies in the beginning like Contagion and Outbreak. I started to get too consumed with the news, both local and global. CNN showed COVID-19 numbers rapidly increasing around the world. There were recoveries but what I only saw was deaths. Then Nepal started reporting infections too. The news drained me. I was scared and anxious. It was time to shut off the news. I also found myself comparing this pandemic to the devastating Nepal Earthquake that occurred exactly 5 years ago. I remembered the life we had back then post earthquake. Living in tents, not going to work, feeling anxious of the future. This felt like another painful reminder of the horrific incident.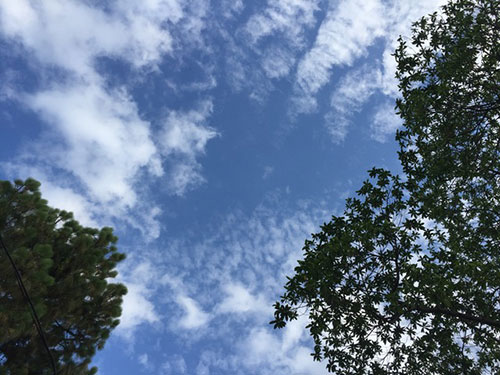 While I was at a privileged position to be working from home, I knew that there were many who did not have a roof under their heads, who could not afford three meals a day, and the essential workers for whom staying home was not an option. I felt blessed. I had a clean blue sky to look at that gave me fresh air, I had a supportive family because of whom I always had food on the table, I could listen to birds all day, play with my puppies and basically do whatever I wanted to. I was inside a perfectly safe bubble.
The first few days of the lockdown, I was determined to bring structure into my life. I tried to make my life as normal as possible. At 10 o'clock, I would dress up, do my hair and sit by my front porch with my laptop ready for work. Now that a few months have gone by, I no longer have the energy to dress up and do my hair. It's also hard when you know that tomorrow is going to be exactly the same as today. There was no light at the end of the tunnel.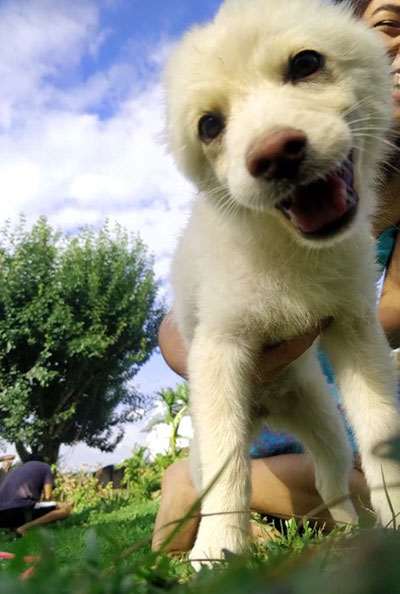 There were days when I felt anxious about the future. So I started working out. Of course there are days when I do not feel like working out at all. But I loved doing yoga, meditation and jumping rope. I baked, cooked, made dalgona coffee and what not. Someday I felt angry, sometimes I gained a new perspective on life. I pondered if this is the new normal. I realized that I was spending unnecessarily and that I was fine not shopping for two months.
Then, we started baking our own bread, made our very first seasonal fruit jam from scratch, and ate picked vegetables from my garden. I felt independent and alive. I also grew my very first watermelon plant. For the very first time, I learned that I did not need to achieve big things to be happy. I understood that happiness lies in little things, like watching my plant thrive every day, the cool evening breeze, the rain after a hot summer day, and warm sunshine after days of heavy rain. I learned to live in the moment and realized that happiness is in the now.
***